The HTTP response status code 301 Moved Permanently is used for permanent URL redirection, meaning current links or records using the URL that the response is received for should be updated. The new URL should be provided in the Location field included with the response. The 301 redirect is considered a best practice for upgrading users from HTTP to HTTPS
You'll find the option to configure 301 Redirects under the Settings tab of the site editor. Once you're in Settings, select the SEO section, scroll down to the bottom, and click Add Redirect to get started.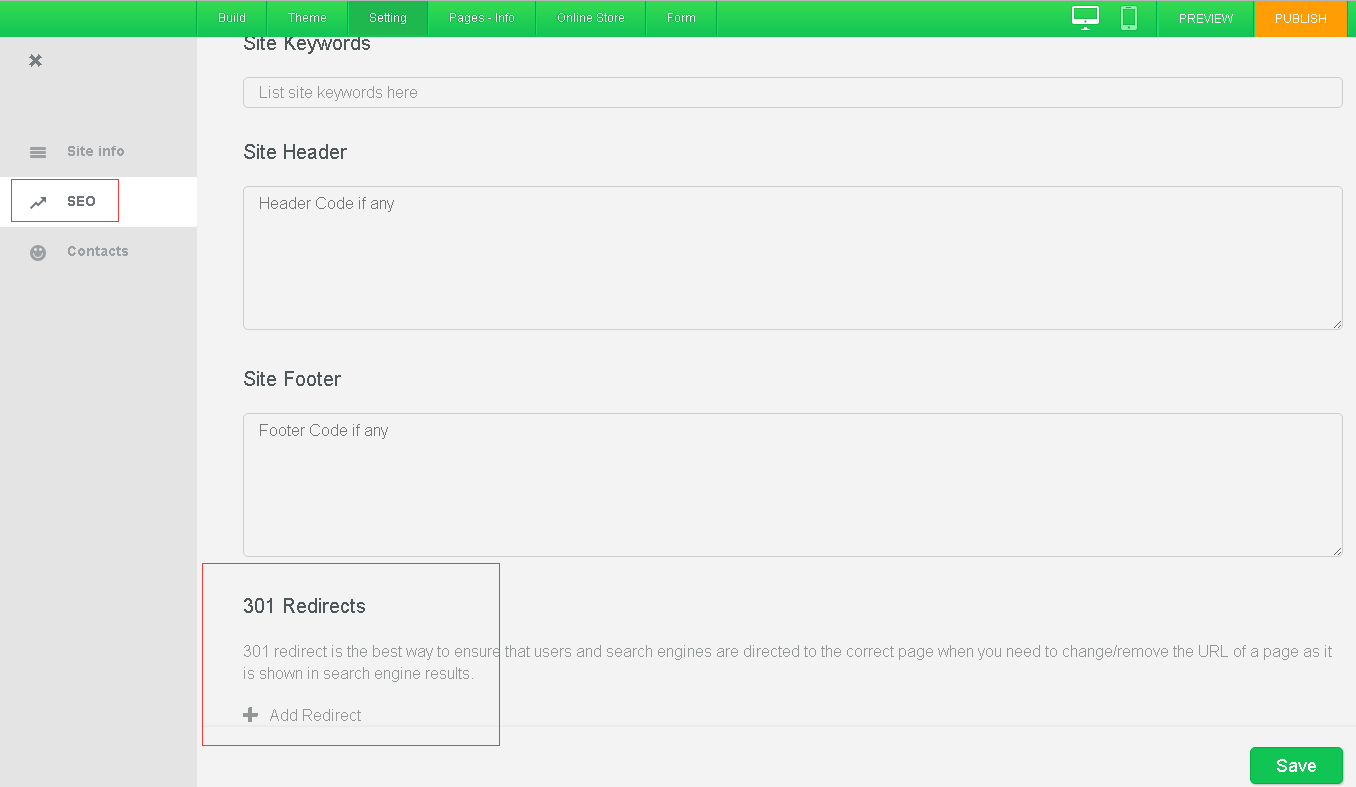 Creating your redirects here is as simple as entering the old address, choosing the equivalent page on your Weebly site, and saving the changes. You may delete one 301 redirects by click delete button on the right of it.

Add more redirect from "Add Redirect", if necessary.
When you're done, click Save Changes and Publish the site. Your redirects are now active and working.